Mathico – Advanced School of Mathematics
Apply for a 30 min FREE evaluation and introductory lesson

small group lessons (2-5 students) with
Sharpening Logical and Critical Thinking
Preparation for National and International Competitions and Olympiads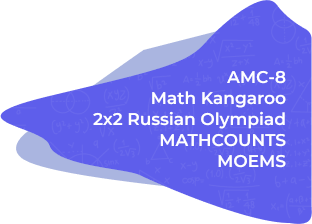 Mathico – Advanced Math School
We are Mathico – Advanced Math School. What we offer goes beyond traditional math and creates perspectives for top university admissions and base for future career development. Our schools provide systematic preparation for National and International Olympiads and Competitions with an emphasis on students' critical thinking and logical composition sharpening and development. At Mathico, we foster children's love and passion towards mathematics, encourage them to reach their full potential, and teach them to deal with the most challenging problems.
Read Our Latest News. Stay Informed.
Good Morning Samvel,
Matthew took the test yesterday for the 2020 contest and looks like he scored 111 points out of 120. Just wanted to let you know and say THANK YOU again for all your dedication in helping Matthew!
Thank you again and all the best to you and your family,
Mathico has been a wonderful experience for our sons. It has provided a challenge beyond their regular school curriculum, as well as opportunities to participate in math competitions and engage more meaningfully in math. I highly recommend it!
Two students became national winners of math kangaroo competition, including my child.
Seth,
Katrina absolutely loved the last lesson! We all did that riddle you gave her as a family that day, I have not seen her so excited about problem solving before:)
My two sons have joined Mathico school a year ago and I can't be more happy. The results are apparent. Their math scores spiked.
Great School and Programs! Beautiful environment. My son got 2nd place in 2×2 Russian Olympiad. Feedback from my 9 years old ☺
"When I discovered patterns, my understanding of math completely changed! Also, it gave me basic logic skills that help me to make the right choices in life.-Sarqis"
Hi Samvel, Ryan is very excited to share with you the good news that he got 100% on Kangaroo test this morning. Thanks a lot for your help!
Regards,
Dear Samvel, Thank you very much for the wonderful work you do for Emi.
Happy Thanksgiving!
Regards,